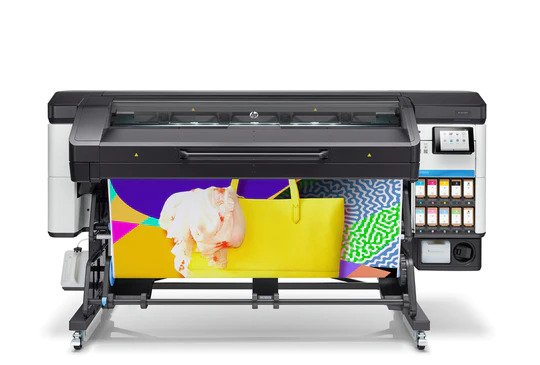 HP Latex 700W Printer
Looking for a printing solution that delivers stunning colors and razor-sharp 4-point text while meeting your sustainability goals? The HP Latex 700 W Printer is your gateway to high-value print jobs, equipped with white ink to bring your designs to life like never before. Sharpen your sustainability edge with HP Latex technology, ensuring your prints are not only brilliant but also environmentally friendly.
Email Quote
Call for Quote
Experience Unmatched Printing Efficiency with the HP Latex 700W Printer | Y0U23A
Key Features:
Access White and Produce High-Value Jobs: With the HP Latex 700 W Printer's white ink capability, you can take on high-margin projects like stickers and window graphics. The whitest white ensures stunning contrast and vibrant colors that stand out.
Beat Your Deadlines with Smart, Efficient Printing: Deliver fast saturated color with speeds of up to 334 ft²/hr outdoor and 226 ft²/hr indoor. Control print operations anytime, anywhere with HP PrintOS tools, and take advantage of HP Learn trainings to expand your skills.
Sustainability at the Core: HP Latex technology is known for its sustainability advantages. The printer uses innovative water-based HP Latex Inks, which are odorless and do not contain hazardous air pollutants (HAPs). Enjoy automatic recirculation and printhead cleaning, reducing manual purging and minimizing waste.
Versatile Application Range: Expand your portfolio with a wide application range covering banners, textiles, poster paper, canvas, wallpaper, and vinyl. Expect sharp 4-point text and striking contrast with pure blacks, making your prints stand out from the competition.
Easy and Eco-Conscious: The HP Latex 700 W Printer makes printing hassle-free with spindle-less loading and easy media access for rolls up to 121 lb (55 kg). Choose from a wide selection of compatible eco-conscious media, allowing you to make responsible choices without compromising on quality.
HP Latex prints are not only recyclable, returnable, or non-hazardous but also safe for disposal, reducing your environmental impact.
Upgrade your printing game with the HP Latex 700 W Printer and experience the freedom to create stunning white prints, beat deadlines with efficient operations, and enhance your sustainability efforts. With automatic features, versatile applications, and eco-conscious advantages, this printer is your key to unlocking high-value opportunities in the world of printing. Don't wait; unleash your potential today with the HP Latex 700 W Printer.
Printer Model: HP Latex 700W Printer
Contact Us For Pricing
View Details PDF