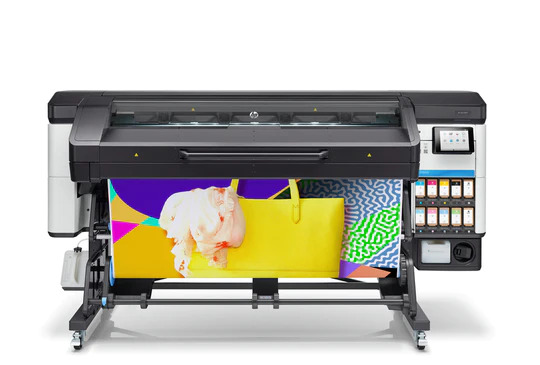 HP Latex 700 Printer
Looking for a printing solution that delivers stunning colors and razor-sharp 4-point text while meeting your sustainability goals? The HP Latex 700 Printer is the answer you've been searching for. This dynamic security enabled printer is designed to provide exceptional performance, ensuring your deadlines are always met with ease.
Email Quote
Call for Quote
Experience Unmatched Printing Efficiency with the HP Latex 700 Printer | Y0U22A
Key Features:
Fast Saturated Color: With print speeds of up to 334 ft²/hr outdoor and 226 ft²/hr indoor, you can achieve vibrant colors and striking contrast, making your prints truly stand out.
Control at Your Fingertips: With HP PrintOS tools, you have virtual control over print operations, allowing you to manage your printing tasks anytime and anywhere. Additionally, HP Learn trainings help you grow your skills and maximize the printer's potential.
Smart and Efficient: Work faster with the smart front panel, which enables easy processing of reprints and multi-copy jobs. Store up to 100 jobs for added convenience and productivity.
Sustainability at Its Core: The HP Latex 700 Printer is designed with the environment in mind. It uses innovative water-based HP Latex Inks that produce odorless prints and do not contain any hazardous air pollutants (HAPs). The printer is also equipped with eco-conscious features like locally recyclable Eco-Carton outer cardboard and the option to use eco-friendly media.
High-Value Output: Expect reliable, sharp 4-point text thanks to the HP Latex printheads featuring 10-picoliter ink drops. The printer's versatility extends to a wide range of applications, including banners, textiles, poster paper, canvas, wallpaper, and vinyl.
Specifications:
Print speed: Up to 334 ft²/hr outdoor, 226 ft²/hr indoor
Print quality: Up to 1200 x 1200 dpi
Number of print cartridges: 8 (black, cyan, magenta, yellow, light cyan, light magenta, HP Latex Optimizer, HP Overcoat)
Connectivity: Gigabit Ethernet (1000Base-T)
Media types: Banners, self-adhesive vinyls, fabrics, papers, canvas, wall coverings, synthetics, mesh, textiles, and more
Energy Star Certified: Yes
The HP Latex 700 Printer is built to exceed your expectations, helping you beat tight deadlines, achieve superior print quality, and maintain your commitment to sustainability. Its compact design and easy setup make it a valuable addition to any print operation.
Don't compromise on productivity or quality. Unlock the full potential of your printing business with the HP Latex 700 Printer. With a one-year limited hardware warranty, you can rest assured that your investment is protected. Upgrade your printing game today and experience the difference that HP Latex technology brings.
Printer Model: HP Latex 700 Printer
Contact Us For Pricing
View Details PDF