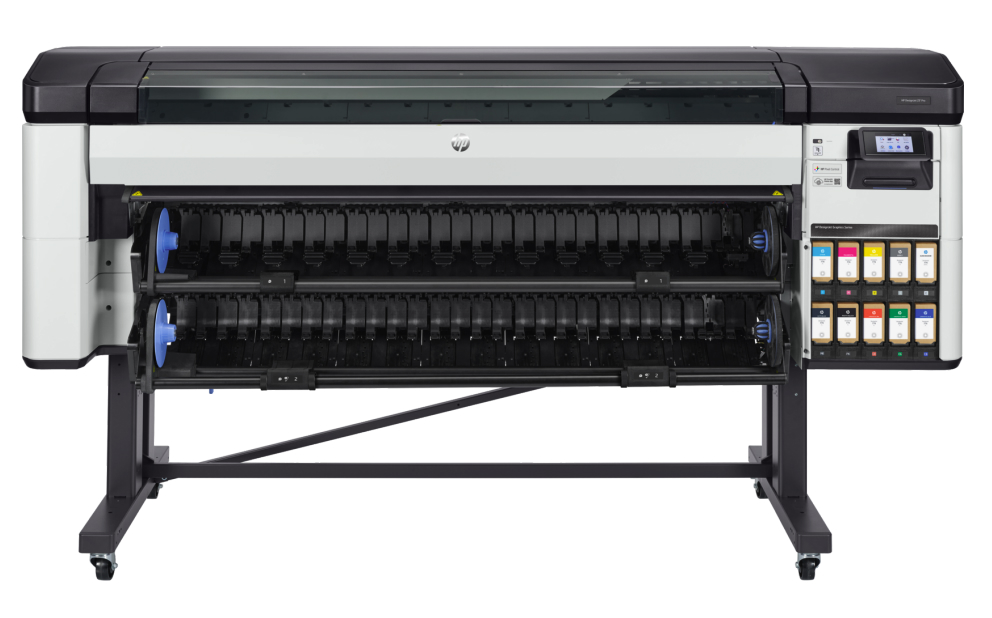 HP DesignJet Z9+ Pro Printer
Experience the pinnacle of precision with the HP DesignJet Z9+ Pro 64-in Printer, delivering the most accurate maps with dual roll productivity. When it comes to professional photo printing, nothing surpasses the exceptional quality and top production speed of the HP DesignJet Z9+ Pro 64-in Printer. Designed to meet the demands of photographers, graphic designers, and print service providers, this cutting-edge printer redefines the standards of precision and performance in large-format printing.
Email Quote
Call for Quote
HP DesignJet Z9+ Pro 64-in Printer - Exceptional Professional Photo Quality
Unique Vibrancy with Widest Gamut: Achieve exceptional vibrancy and the widest gamut in its category, thanks to the chromatic RGB HP Vivid Photo Inks. Your prints will captivate viewers with their vivid colors. Color Accuracy and Consistency: Generate custom ICC profiles and ensure color accuracy and consistency with the embedded spectrophotometer. Your prints will be true to life, maintaining their brilliance.
Enhanced Productivity with Higher Speed
Produce More with Higher Speed:

Print up to 18% faster with better quality on satin photo media and an impressive 46% faster on canvas. The HP DesignJet Z9+ Pro helps you meet tight deadlines without compromising on quality.
Fastest Media Handling with Automatic Roll Feed:

Experience the fastest media handling with spindle-less and automatic roll feed, allowing you to focus on your work instead of dealing with time-consuming setup.
Sustainable Supplies and User-Replaceable Printheads:

Reduce supplies interventions with recyclable 1-liter HP Eco-Carton ink cartridges. The printer's user-replaceable HP HDNA printheads, with dual drop weight technology, contribute to increased uptime.
Smart Print Operations with HP PrintOS
Control and Monitor with HP PrintOS:

Take charge of your print operations with HP PrintOS. Monitor your performance and make data-driven decisions with HP Print Beat, ensuring optimal efficiency and quality.
Remote Media Presets and Operator Visibility:

Easily share media presets remotely and gain visibility over operator routines with HP Configuration Center. This feature enables seamless collaboration and improved productivity.
Instant Notifications with HP PrintOS Mobile App:

Stay ahead of your printing tasks with instant notifications via the HP PrintOS mobile app. Receive supplies, system, and connectivity status updates in real-time, ensuring smooth operations.
The HP DesignJet Z9+ Pro 64-in Printer offers exceptional professional photo quality, enhanced productivity, and smart print operations. With the widest gamut, color accuracy, and smooth gradients, your prints will exude vibrancy and detail. Experience faster printing and efficient media handling, while reducing downtime with sustainable supplies and user-replaceable printheads. Control and monitor your print operations with HP PrintOS, enabling data-driven decisions and increased visibility. Elevate your printing capabilities with the HP DesignJet Z9+ Pro and unlock new levels of creativity and productivity.
Printer Model: HP DesignJet Z9+ Pro Printer
Contact Us For A Quote
View Details PDF