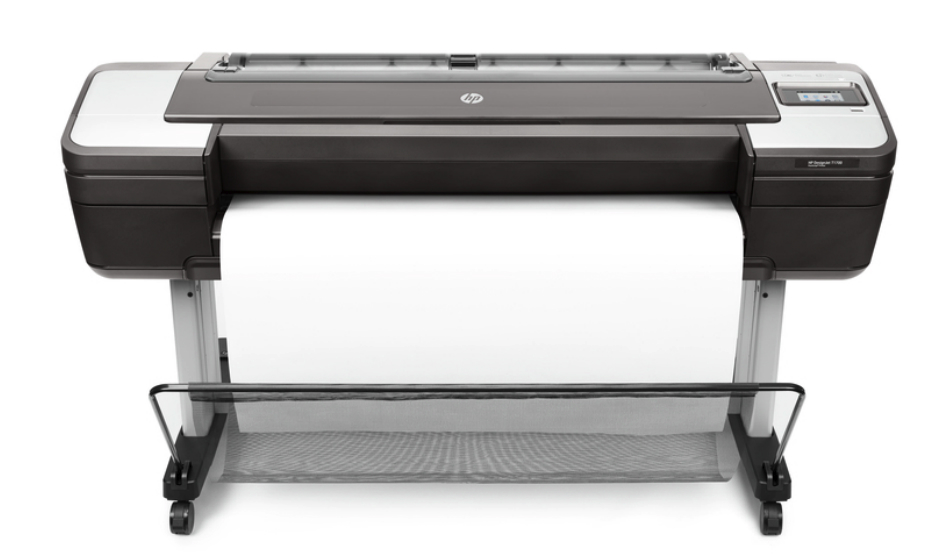 HP DesignJet T1700 Printer
Welcome to the future of CAD and GIS printing! Introducing the HP DesignJet T1700 Printer Series, where security, efficiency, and accuracy combine to redefine the way you produce quality applications up to 44 inches. Whether you're an architect, engineer, or design professional, this cutting-edge series is engineered to elevate your printing experience to unprecedented heights.
Email Quote
Call for Quote
Experience Unmatched Excellence with the HP DesignJet T1700 Printer Series
Security You Can Trust:

Your work and information are of utmost importance, and we understand the need to safeguard them. With HP Secure Boot, whitelisting, and encrypted hard disk, rest assured that your printers and data are fully protected from unauthorized access. Take control of your confidential documents with PIN printing and card readers, preserving their confidentiality at all times. Our HP JetAdvantage Security Manager empowers you to manage your fleet remotely, granting you peace of mind even when you're away.
Efficiency that Empowers:

Say goodbye to PC freezing up! Our Adobe PDF drivers ensure your computer is immediately freed up after sending files to print, even for the most complex ones. No more interruptions with dual-roll options that reduce roll changes and double capacity, allowing seamless switching between paper types. With powerful processing architecture, 128 GB memory, and 500 GB HDD, enjoy a lightning-fast print speed of 116 A1/D pages per hour. Take advantage of HP Click printing software to easily print project sets and PDF documents, streamlining your workflow for maximum efficiency.
Accuracy Redefined:

Make better decisions with precise colors! Our HP Bright Office Inks deliver bright colors and bold image quality, even on plain papers, elevating the visual impact of your prints. Reproduce transparencies, layers, color palettes, and gradients flawlessly with the embedded Adobe PDF Print Engine, setting new standards for color accuracy. The tuned profiles in our printers reproduce distinct shades of color, while color/gray/photo black inks ensure soft colors and dark tones.
Unparalleled Printhead Technology:

Experience the power of high-density printheads, providing an incredible 2400 nozzles per inch for exceptional detail and 0.1% line accuracy. Every stroke is precise, enabling you to accurately display your data and designs.
Unlock the potential of your designs with the HP DesignJet T1700 Printer Series today. Take the first step towards a more secure, efficient, and accurate printing experience that empowers your creativity and productivity like never before. Join the ranks of professionals who trust HP to bring their visions to life with unparalleled quality and performance.
Printer Model: HP DesignJet T1700 Printer
Contact Us For A Quote
View Details PDF