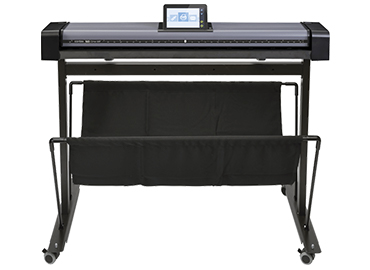 Contex SD One Large Format Scanner
SD One packs a huge amount of value into its lightweight range of 24", 36" and 44" scanners. With great accuracy and CIS technology, you can trust SD One to deliver good quality scans. Whether you need to scan your construction plans, posters or have old documents that need archiving, SD One will do the job. Add our Nextimage software to the equation and control your digitized scanning environment with the very best tools.
Email Quote
Call for Quote
SD One makes in-house scanning easy and affordable, freeing you from the hassle of outsourcing. And because of the lightweight design, you can also take it with you when you are out of office. The ease of use makes it suitable for both entry-level and professionals.

We simply designed the SD One series for everything from hobby level to organizations with the occasional need for a large format scanner. With a range from SD One+ to SD One MF, both groups will find what they are looking for – even those in between.


- Full range of 24", 36" and 44" scan widths.
- Gigabit Ethernet and WiFi interfaces.
- Add to an existing printer to give a full scan, copy and print MFP Solution.
- User friendly and intuitive 7" multi-touch screen solution.
- Annotation tools are included to scan and mark up without having to print.
- Scan direct to USB memory.
Printer Model: Contex SD One
Contact Us For Pricing
View Details PDF
"Keep your companies projects on time, all the time with A&A Graphics 100% Printer Uptime Guarantee"
100% Uptime Guarantee
—Purchase any plotter from A&A Graphics and keep it under our warranty. If for any reason we are unable to repair the issue in 8 business hours we will do all your printing, copying & scanning for free until the issue is resolved to the manufacturer's specifications for performance.
The only time a printer breaks is when it is needed the most. As a project manager or business owner you can rest a little easier knowing your bids and projects will not be stalled or delayed by printer downtime. A&A Graphics employs 5 factory trained specialists offering same day support in most cases in the Greater Houston Area. HP, KIP, OCE, GRAPHTEC, XEROX all current models and legacy printers supported. We also have an extensive large wide format printer used parts inventory to assist you with any future repairs you may need.